ARCHITECTURE & DESIGN STUDIO
This square formed lamp is made out of 26 layers of plexiglass, placed one above the other. The transparent material and layers without distancer revile two worlds - the outer, closed compact static box and organic, vibrating heart-like inner space.
The choice of a transparent material gives the possibility to work with two shapes: the external one and the internal one. So comes the hardness of the box and the organic "vibrating" heart.
MATERIAL
Plexiglass
DIMENSIONS
B: 15 cm
L: 13 cm
H: 13 cm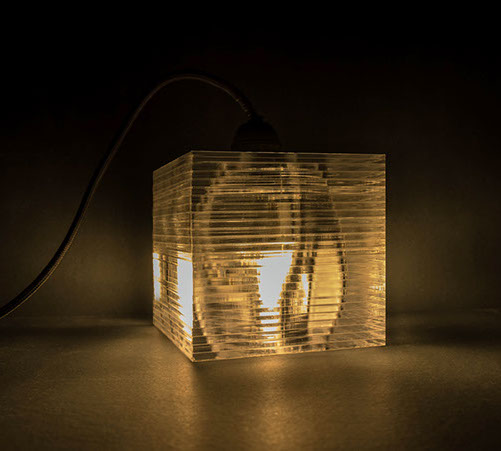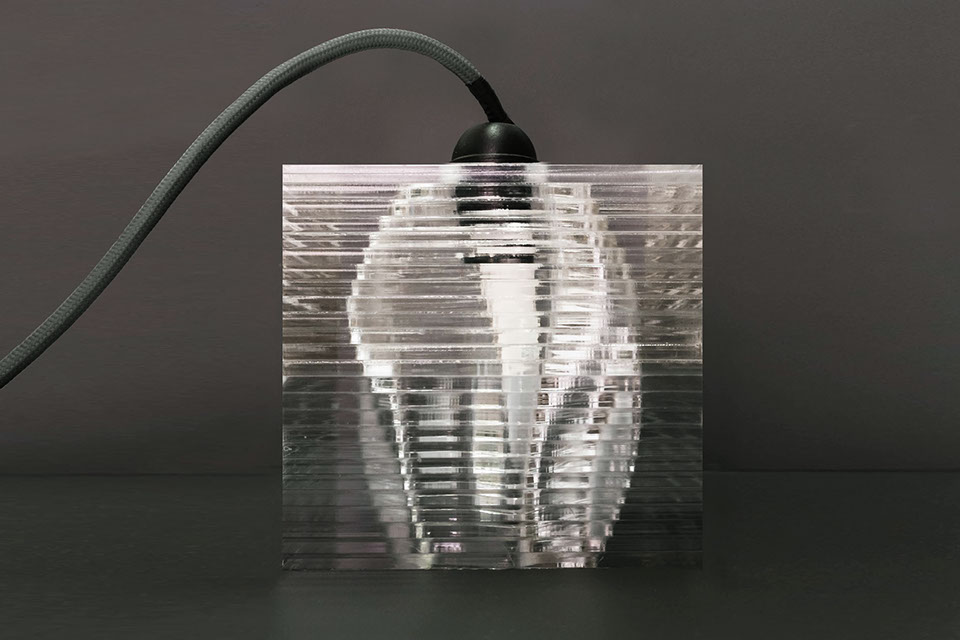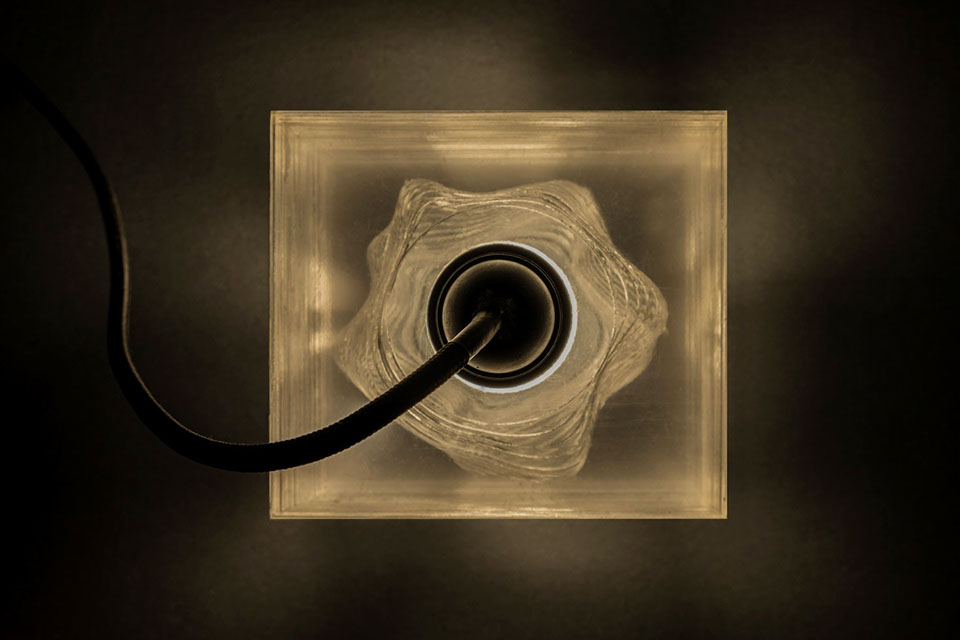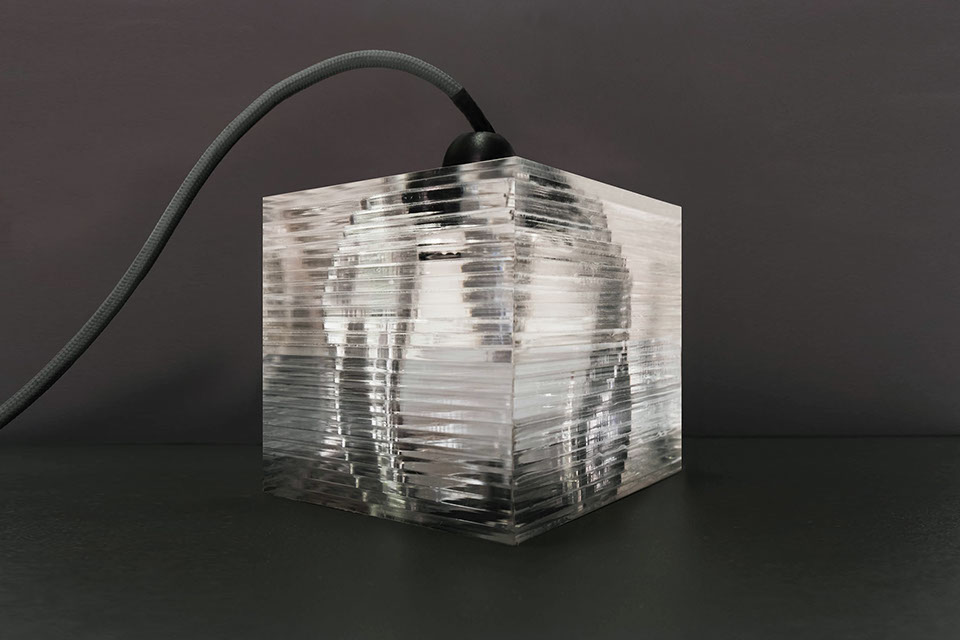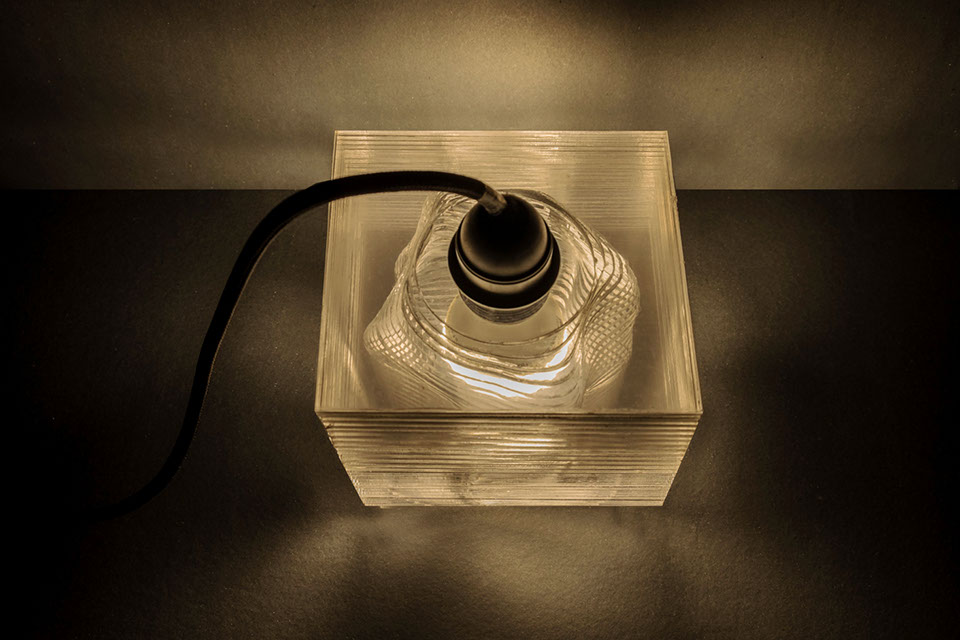 © 2022 Musca All rights reserved.

TOP