ARCHITECTURE & DESIGN STUDIO
All the components of the bookshelf are made starting from the same wood element.
The shelves are shaped filling the space between the two doors in the living room, as a deformed net linking the existing elements in the space.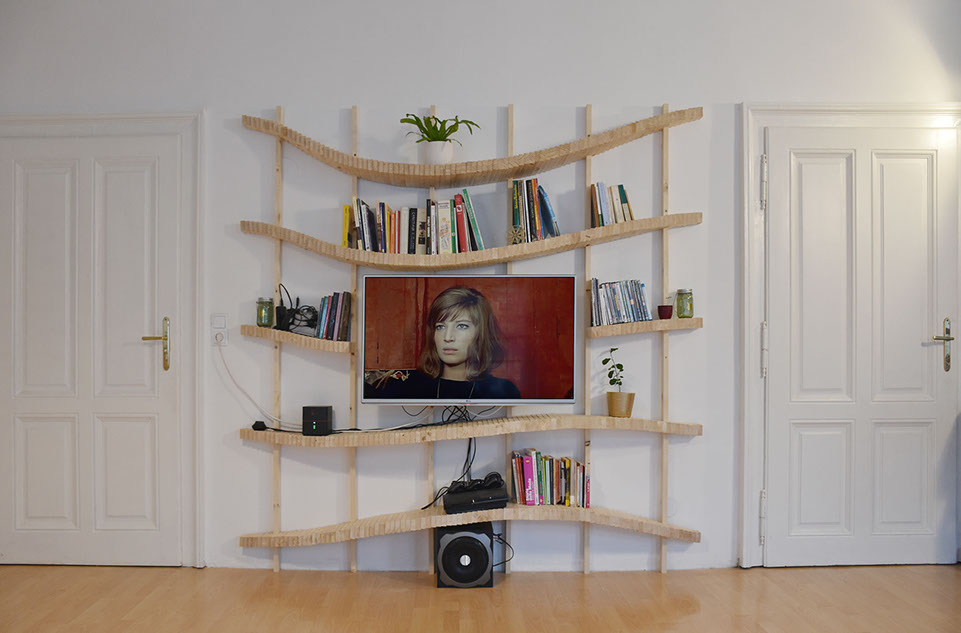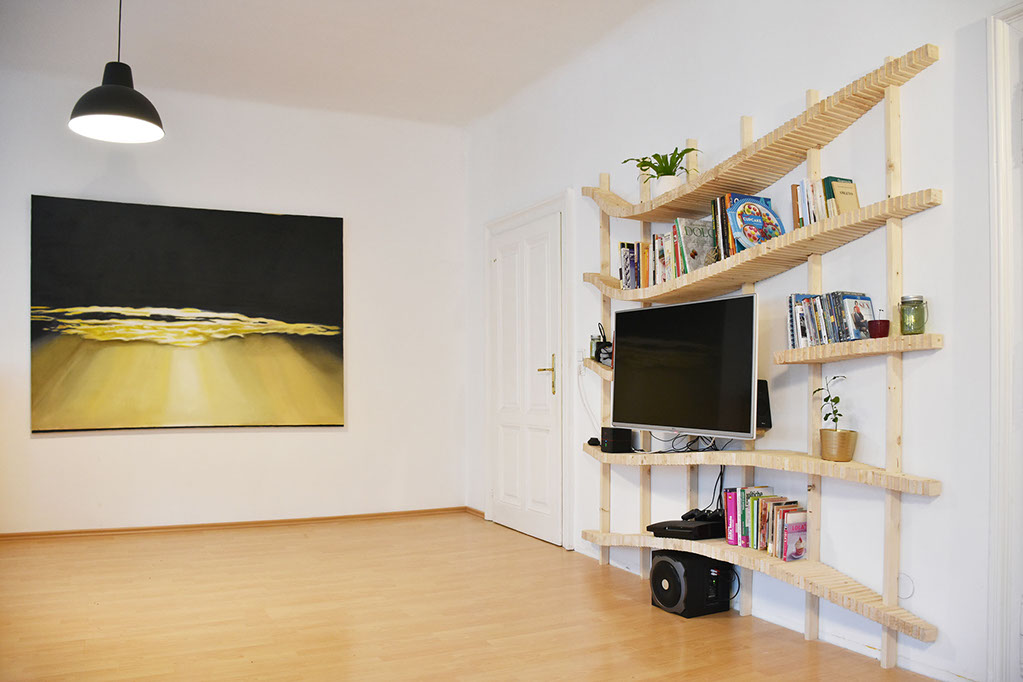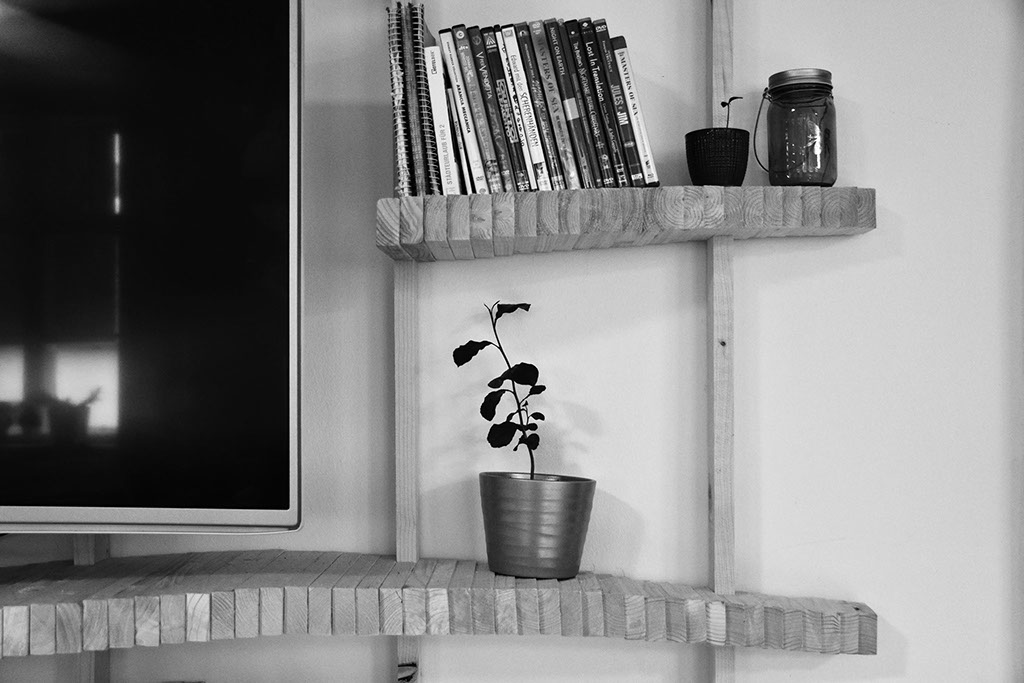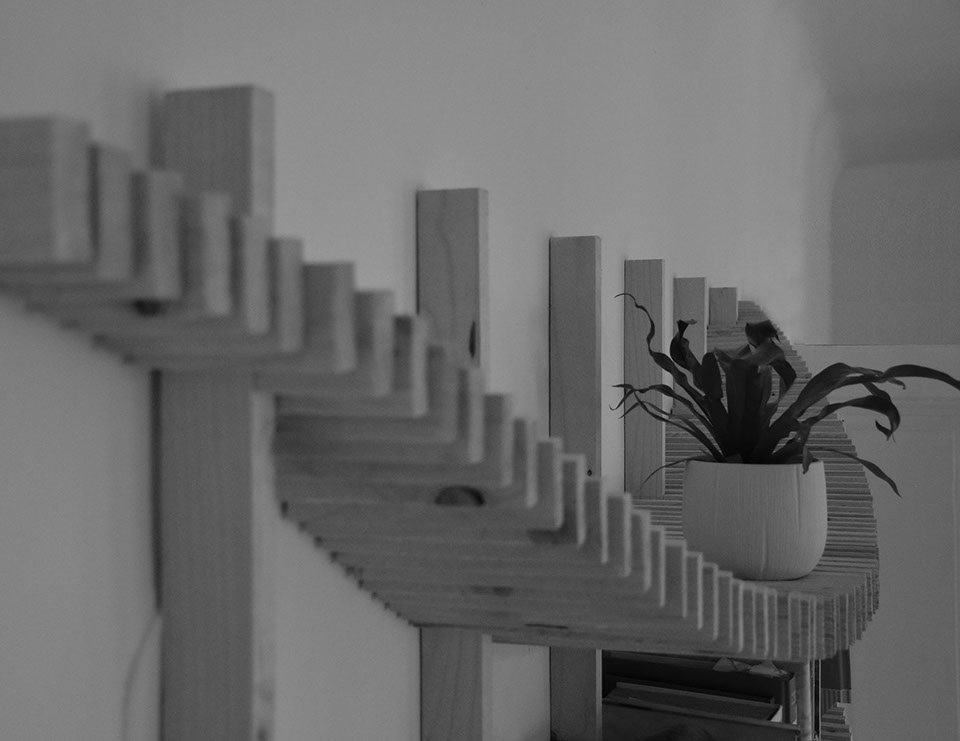 © 2022 Musca All rights reserved.

TOP